Why I believe Black spaces are so important
Personal Thoughts / Opinion
Anti-Black Racism - an everyday struggle
In a society that is socialized in a racist system, everyday racism is a constant struggle for BIPOC. Strangers starting conversations with "Where are you from?", "Can I touch your hair?" and white people wearing braided hairstyles can be triggering. And yet these are the things Black people in Germany - in this instant - have to deal with whenever they take the train, go to the supermarket or attend a party. On top of all of this, negative stereotypes of Black people have been implemented into people's brains so there is this never ending struggle to conform, to not stand out, to not be oneself, to just blend into an environment that keeps pointing us out.
We as Afro-Germans or Germans with an Afro-Diasporic background have gotten so used to these little things, the subtle things, we started to tolerate the non-racist people with their racist behaviour and language to the point where we completely avoid trouble and lengthy conversations. So we lay out the heritage of the last three generations of our family, say 'Yes you can touch our hair' and say nothing at all to the braids. A lot of you don't realize you're doing it.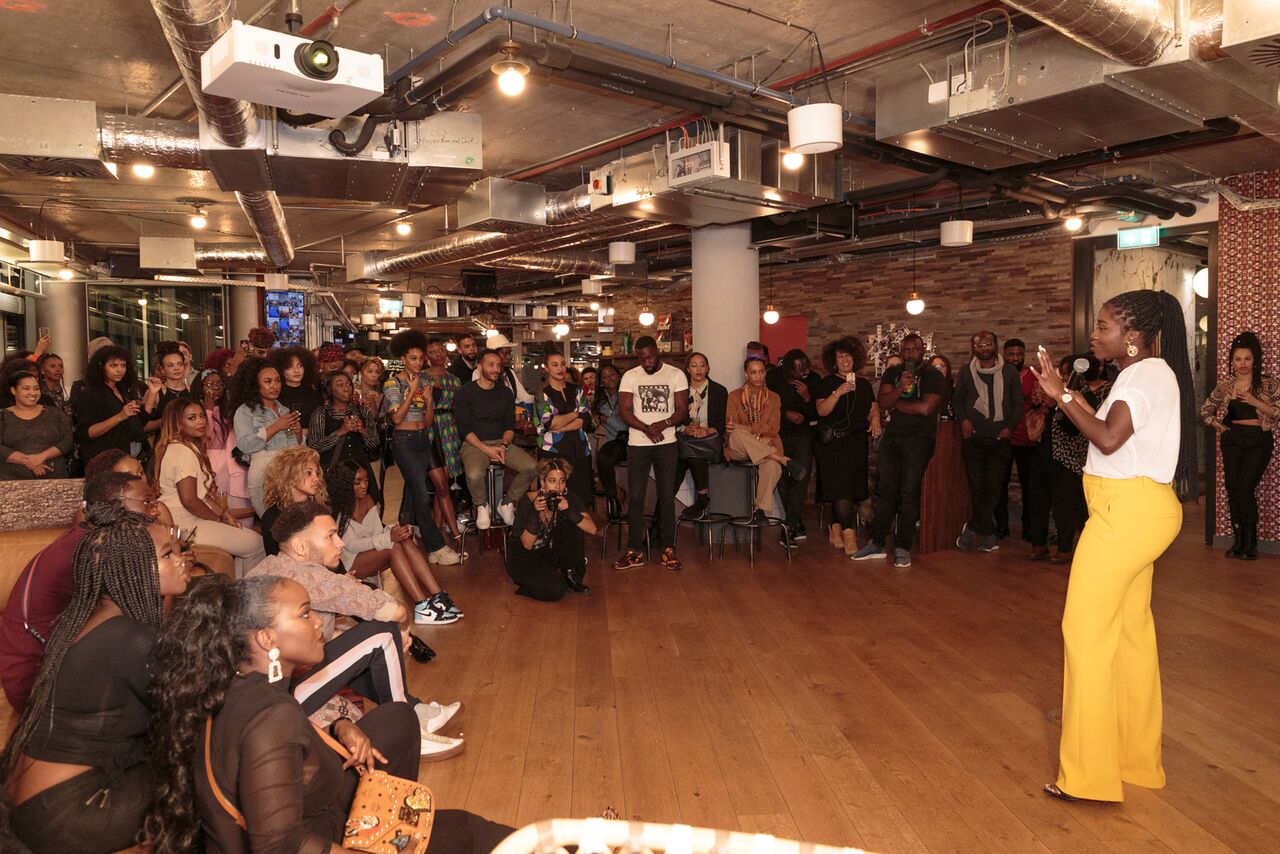 Now when there is an event - such as CURL - made by and for Black people and we enter a room filled with BIPOC, there is this very apparent feeling of comfort.
There is this community, there are people who have similar hair and complexion. There are products that cater to our needs, that represent our features and celebrate our different cultural influences. It is when we enter these Black spaces, that we notice the lack thereof in our everyday life. Where are our workspaces, our parties, our marketplaces, our fashion events our showcases... where?
It's on us to create Black spaces
I believe in Black spaces. I don't necessarily understand safe spaces that 100% exclude white people because I believe in white allies and creating a room for white people to learn how to be a good ally and how to unpack their internalized racism that - as I want to mention - none of us who grew up here are free from.
I believe it is on us - once we've noticed the lack of Black spaces and opportunities - to create our own. Our own events, shows, jobs, apps, products, podcasts, to represent our people and narrate the way the rest of the country sees us.
For way too long have people spoken for us and about us, have copied us, have gotten away with the same things they criminalize us for. To know that we are okay the way we are, that we do belong here, that we are enough just being ourselves and that we can be anything we want to be, is why I believe black spaces are so important.
Author: Jaide Fuchs, @jaidefuchs
Jaide is a twenty-something singer and writer who currently lives in Berlin. She is one of the founder of the podcast "Black & Breakfast" and works as editor and project manager at CURL.